Vacation Bible School 2018
July 30th – August 3rd | Ages 4 through 5th grade |  9am-12 noon
Enrollment is for children who will be 4 years of age by June 30th, 2018 through students entering 5th grade in the       2018-2019 school year.
$20 per child | $40 family maximum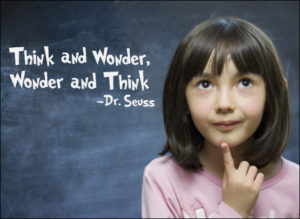 Join us at SLC this summer as we wonder with kids about just how amazing our God is!  We will explore the Wonder of creation, the Wonder of Jesus' love and forgiveness and the Wonder of YOU, his beloved child.
We will sing songs, play games, hear great Bible stories, watch crazy skits and even watch some movie clips that tell the WONDER-ful story of Jesus!
Now, I wonder who will join us?
REGISTRATION & PAYMENT STEPS FOR VACATION BIBLE SCHOOL
Complete the below registration & medical form and click "SUBMIT."  This will send the information form(s) to the church and you will receive a confirmation message.
AFTER you register, follow the below steps and make a secure form of donation/payment through VANCO payment solutions.
Click on the [VANCO PAYMENT SOLUTIONS] icon below
Input the dollar amount for [Vacation Bible School or Vacation Bible School Family].  Cost is $20 per child (Vacation Bible School) or $40 max for two or more (Vacation Bible School Family).
Scroll to the bottom and select [One Time] under donation frequency.
Select [Continue] and..
Follow the onscreen instructions to make a payment for the event.
QR Code - Take this post Mobile!
Use this unique QR (Quick Response) code with your smart device. The code will save the url of this webpage to the device for mobile sharing and storage.