Silverdale Lutheran's Office Hours are Monday – Thursday 8:00 am – 5:00 pm and Friday 8:00 am – noon.
Individual staff hours may vary.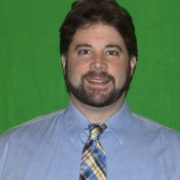 Justin Cormier
Minister of Music
jcormier@silverdalelutheran.org
Justin Cormier is a versatile musician and educator.  He holds a bachelor's degree in music from Seattle Pacific University, and a master's degree in music education from Boston University.
Justin's performance history is as vast as his musical interests. He has shared stages including the scenic Gorge Amphitheater with prominent popular music performers including Brandi Carlile. He has performed and studied alongside Gospel legends like Dr. Ysaye Barnwell and Dr. Stephen Newby at the Paramount Theatre. He has performed with local jazz greats Thomas Marriott and Jay Thomas. He served as harpsichord soloist for a Brandenburg Concerto with the SPU symphony. All glories aside, you can find him busking the streets at Christmas time with his accordion.
Justin has faithfully served the Church in various denominations as music director and organist since his early youth.  He is a member emeritus in the Compline choir at St. Mark's Cathedral in Seattle which airs every Sunday night on 98.1 Classic King FM.
Justin is an avid composer and sound engineer in his free time. His original works serve as a vessel to wrestle with social justice ideals and to raise questions about the ever changing society. His original music can be found streaming free on Soundcloud under the name "Justin Cormier 6."