We serve as a ministry of Silverdale Lutheran Church in assisting children to develop spiritually, physically, socially, emotionally and intellectually through the Grace of Jesus Christ.  Our primary purpose is to provide a happy, healthy learning environment for children as shown in God's love through Jesus Christ.
We Affirm each child's worth and mature their individuality, regardless of race, color, creed or religion.
To learn more about our Program 
Please Visit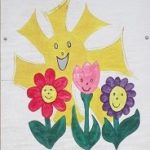 For more information or to arrange a visit, please call the preschool at 360-698-7414 or use the form below:
QR Code - Take this post Mobile!
Use this unique QR (Quick Response) code with your smart device. The code will save the url of this webpage to the device for mobile sharing and storage.