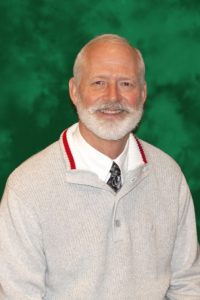 CONGREGATION PRESIDENT – David Soine
As a member of Silverdale Lutheran Church for 35 years I have been fortunate to see so many positive changes.  It is a great privilege to be involved in the life of SLC again- we have such a great team.  I am looking forward to this time with great anticipation of things to come.
As a contractor for 31 plus years,  I was involved in government travel management and coordination, computer programming, accounts payable and receivable, procurement and financial tracking for the travel industry.  Along the way,  I schooled in a Master's degree in Business Administration with a specialty in Human Resource Development. I have always been curious about how organizations work and people learn, especially the underlying principle and  the satisfaction that comes from seeing positive, useful and practical results.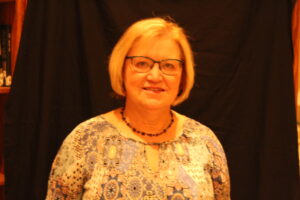 VICE PRESIDENT/HEAD OF PERSONNEL – Denyse Hemmersbach
SECRETARY – Rebecca Bauer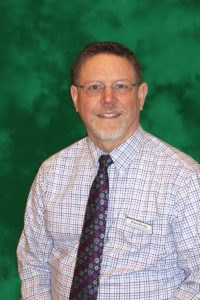 TREASURER – Mark Barga
Our family became members of Silverdale Lutheran Church in 2001, transferring from Elim Lutheran Church in Port Orchard, where my wife Debbie had been a member her entire life.  Debbie sings in the choir and I have served on the SLC Council once previously.  I also previously held a council position at Elim Lutheran Church.
Debbie and I are both retired public school educators.  During my 37 years in education, I was an elementary classroom teacher for 10 years, worked in the areas of curriculum development and teacher training for 4 years, and served for 23 years as an elementary school principal. During my 21 years as a principal in the Chimacum School District, I had the opportunity to oversee the planning and construction of a new school. In 2004 I was honored as the Kitsap/Olympic Peninsula Regional Distinguished Principal for the Elementary School Principals Association of Washington. I earned a masters degree in education from Harvard Graduate School of Education.
Debbie and I have three children and one grandchild. Ruth, age 33 lives with her husband in Odessa, Washington.  Our son, Thomas, age 30, lives in Spokane with his wife and daughter. Mary, age 24, graduated from nursing school in December 2018 and is currently seeking her first job as an RN.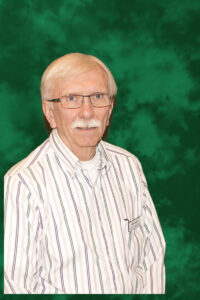 PROPERTY & GROUNDS – Bob Arper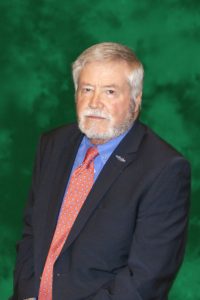 STEWARDSHIP – Tom Hawks
Upon completion of his university studies in 1967, Tom Hawks served as an officer in the Army for 26 years. He spent 2. 5 years in Vietnam and Laos. During the first 10 years of his military career, he was an Infantry Special Forces officer and for the remaining time he was in the Army he was a Medical Administrator and research psychologist.
After the military, he worked as a professor, Dean, and President within the university systems of the University of Maryland, the University of Oklahoma and the University of Phoenix. His degrees include; Bachelor of Science (Chemistry), Master of Science (Industrial Systems Design), and Ph.D. (Cybernetics).
Tom has lived and worked overseas for 45 years. Marilyn and Tom have been members of SLC since 2014 after previously living in Japan for 13 years.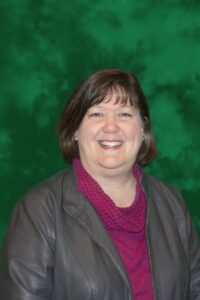 WORSHIP & MUSIC – Mary Kate Alcock
I am Kate Alcock, also known as Mary, Mary Kate, and Mary Katherine.  I use them interchangeably so don't worry about me taking offense!  I moved to this area 28 years ago after marrying my husband, Charles, and
we joined SLC shortly afterwards.  As we raised our two children, Jeff and Greg, participation in choir, Mother's Circle, Sunday school, Vacation Bible School, other various committees, and two previous terms on Church Council have greatly enhanced my life.  The music program here was one of the reasons we joined and continues to inspire me.
I came to Washington to attend PLU.  When I joined SLC, I was a first grade teacher. Over the years, I went from teacher to stay-at-home-mom when I had the boys, to teacher again.  Now that we are empty nesters, I've retired early from teaching and split my time between working very part time at Kitsap Regional Library and traveling frequently to Southern Oregon to be with family members.  Charles is an engineer at PSNS.  Our son Jeff is an engineer and lives with his new wife, Lucero, in the Seattle area.  Our son Greg works in law enforcement and is currently at the Police Academy.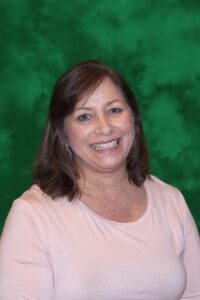 EDUCATION – Carmen Meherg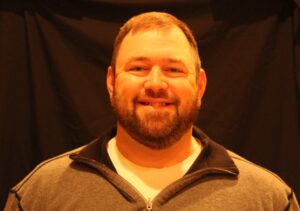 FELLOWSHIP – Travis Feiring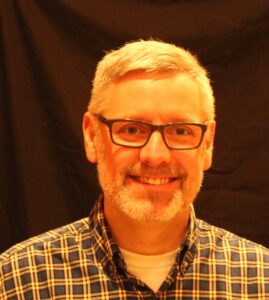 YOUTH – Kurt Thompson
Greetings congregation.  I've been a member at SLC for about 20 years now.  I'm a teacher-librarian in the Central Kitsap School District and have a life-long passion for the education of our youth.  If you don't find me gardening in our backyard, you may find me in the mountains enjoying a backpacking trip with my son or on a camping trip with my family.  Over the years, I've been on several youth trips as a chaperone and am looking forward to keeping my connection to the program strong through being on church council.  Feel free to contact me anytime if you want to learn more about our youth programs or have any questions.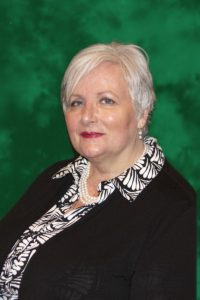 EVANGELISM/OUTREACH – Kim Grasmick
I have spent my career in healthcare information technology, working for a variety of systems vendors and then starting my own consulting firm in 2000.  After many years of traveling to client sites across the US and abroad to help them implement and optimize their electronic health records, I moved into an entirely operational role as VP of HR and Recruitment.  I was grateful for my partners' support in coming off the road for my marriage to Scott and then the quick addition of our daughter, Ruthe, as we became a family.
A cradle Lutheran, it wasn't until joining Silverdale Lutheran Church in 2012 and receiving the education from our amazing pastors that I fully appreciated Lutheran Christianity.  SLC has become an integral part of my family's life, with a youth ministry that engages Ruthe as she journeys from childhood into her teens along with adult programs that enrich Scott's and my faith journeys as well.  We love Sunday worship with the traditional liturgy, biblical sermons and vibrant and varied music.
Lutheran evangelism does not ask Christians to make other Christians.  Instead, we invite people to experience Word and Sacrament and then the Holy Spirit does the rest!  As the Evangelism Chair, my strategic goals are to help SLC bring people into this transformational experience are:  1 – Find novel and creative ways to share the Gospel through a well-equipped congregation and multiple entry-points.  2 – Put a priority on welcoming guests with the goal of bringing them back again and again to experience Christ through Word and Sacrament.  3 – Create efforts to encourage new and inactive members into active participation. 4 – Remain nimble and open to acting on other radical ideas that share God's love for Kitsap County.  If any of these goals resonate with you, or if you have other ideas, please let me know!  I would love to help you engage in this part of our ministry.
SOCIAL CONCERNS – Katie Shaw