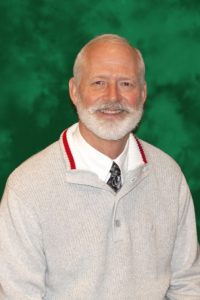 CONGREGATION PRESIDENT – David Soine
As a member of Silverdale Lutheran Church for 35 years I have been fortunate to see so many positive changes.  It is a great privilege to be involved in the life of SLC again- we have such a great team.  I am looking forward to this time with great anticipation of things to come.
As a contractor for 31 plus years,  I was involved in government travel management and coordination, computer programming, accounts payable and receivable, procurement and financial tracking for the travel industry.  Along the way,  I schooled in a Master's degree in Business Administration with a specialty in Human Resource Development. I have always been curious about how organizations work and people learn, especially the underlying principle and  the satisfaction that comes from seeing positive, useful and practical results.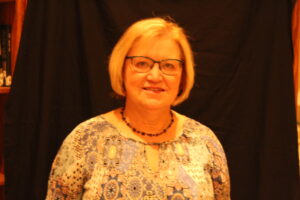 VICE PRESIDENT/HEAD OF PERSONNEL – Denyse Hemmersbach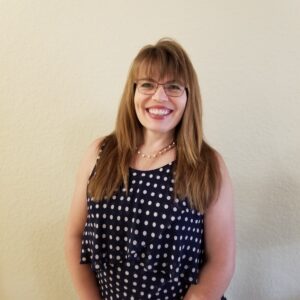 SECRETARY – Julie Enebo
My name is Julie Enebo, I've been a member of Silverdale Lutheran Church since 1991, when I moved here from Nebraska.  I was looking for work in the Interior Architecture field, and found much, much more!  I did find work in North Seattle doing Corporate Interior Design and chose to make that crazy commute in order to live and grow in this amazing Silverdale community.  Dennis and I met right here in the Young Adults Group and we married in SLC's beautiful sanctuary on a snowy January day in 1993.  We are blessed with 2 wonderful daughters, Jessica and Linnea; they were baptized and confirmed here as well.  Much has changed since I first walked through the doors of SLC, thirty years ago.  Dennis and I still find ways to engage and grow at SLC.  We love this area with all the outdoor opportunities, and we love this church that teaches the Word of God clearly and supports healthy community.  I am honored to serve SLC through my role on Council.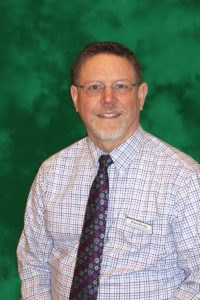 TREASURER – Mark Barga
Our family became members of Silverdale Lutheran Church in 2001, transferring from Elim Lutheran Church in Port Orchard, where my wife Debbie had been a member her entire life.  Debbie sings in the choir and I have served on the SLC Council once previously.  I also previously held a council position at Elim Lutheran Church.
Debbie and I are both retired public school educators.  During my 37 years in education, I was an elementary classroom teacher for 10 years, worked in the areas of curriculum development and teacher training for 4 years, and served for 23 years as an elementary school principal. During my 21 years as a principal in the Chimacum School District, I had the opportunity to oversee the planning and construction of a new school. In 2004 I was honored as the Kitsap/Olympic Peninsula Regional Distinguished Principal for the Elementary School Principals Association of Washington. I earned a masters degree in education from Harvard Graduate School of Education.
Debbie and I have three children and one grandchild. Ruth, age 33 lives with her husband in Odessa, Washington.  Our son, Thomas, age 30, lives in Spokane with his wife and daughter. Mary, age 24, graduated from nursing school in December 2018 and is currently seeking her first job as an RN.
PROPERTY & GROUNDS – Craig Miller
STEWARDSHIP – Scott Grasmick
I have been attending with my family Silverdale Lutheran for about 7 years.  Previously, we were members of Tracyton United Methodist Church.  While at TUMC I held and served in various church board positions.  I have also been a board member with other non-profit organizations.  I am currently retired from working from Puget Sound Naval Shipyard.
I enjoy traveling, sports, and spending time with my family.
WORSHIP & MUSIC – Jo Schaefer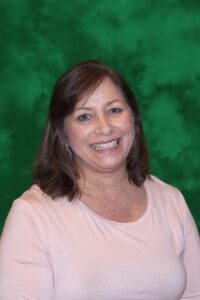 EDUCATION – Carmen Meherg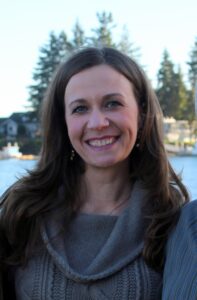 FELLOWSHIP – Carissa Robideaux
Born and raised in Southern California, my family and I relocated to Washington in 2010 and became members of Silverdale Lutheran Church shortly thereafter. My husband Cory and I have been married for 17 years and have two daughters, Cadence (13) and Cora (11). As a family, we love to travel, ski, hike, bike, go camping – really anything that involves being outdoors!
I hold a Bachelor of Science degree in Communication from Cal Poly, Pomona. Prior to accepting a position with the North Kitsap School District I worked on staff at Silverdale Lutheran Church as the Communications Coordinator. I currently serve within the congregation as a greeter, a scripture reader, serve on altar care, and each summer volunteer as one of two camp chefs at All Church Camp, held at Olympic Lutherhaven. As a naturally social person, I am excited to be able to serve on Council this year to help foster fellowship at SLC in new and creative ways as we continue to navigate through the COVID pandemic.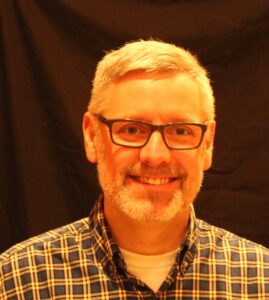 YOUTH – Kurt Thompson
Greetings congregation.  I've been a member at SLC for about 20 years now.  I'm a teacher-librarian in the Central Kitsap School District and have a life-long passion for the education of our youth.  If you don't find me gardening in our backyard, you may find me in the mountains enjoying a backpacking trip with my son or on a camping trip with my family.  Over the years, I've been on several youth trips as a chaperone and am looking forward to keeping my connection to the program strong through being on church council.  Feel free to contact me anytime if you want to learn more about our youth programs or have any questions.
EVANGELISM/OUTREACH – VACANT
SOCIAL CONCERNS – Katie Shaw
QR Code - Take this post Mobile!
Use this unique QR (Quick Response) code with your smart device. The code will save the url of this webpage to the device for mobile sharing and storage.