CONGREGATION PRESIDENT – Bradley Posadas
As a Christian, our Lord has truly blessed my life to be a loving husband, dad, grandparent, engineer, combat veteran, Naval officer, public servant, volunteer and a citizen of the greatest country in the world.  I'm so humbly honored and blessed to be your Congregation President for this coming year.  I am looking forward to working with the church staff, Trustees and Council members to continue our journey with Christ in meeting our needs for our caring congregation and mission field.
I married into this wonderful church family when I met Ellen in 1992, who has been a member of SLC since 1977.  Altogether, we've raised five children and later have been blessed with having six grandchildren.  I enjoy traveling, motorcycle rides, golf, dance, skiing and cooking.  I do volunteer work with the Kitsap County Sheriff's Office, as well.
Enjoy your life our Lord has given you and be good to your loved ones and friends!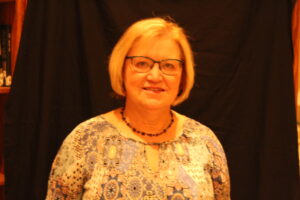 VICE PRESIDENT/HEAD OF PERSONNEL – Denyse Hemmersbach
My faith journey began in Maquoketa, Iowa where I actively participated in Sunday School, confirmation, choir, and Luther League at First Lutheran Church.  For two years, I attended the Lutheran Church of Guam where I on council and was the choir director.  When we moved back to Washing ton, I was the choir director at Emanuel Lutheran Church.  In 1988, I joined Silverdale Lutheran Church where, over the years, I have held various council positions, taught Sunday School, participated in a variety of music activities, and helped with Youth trips.
My husband, Miles, and I are retired Central Kitsap School District teachers.  Currently at Rolling Hills Golf Course, Miles works on the greens crew and help a couple of mornings a week doing accounting.  We are blessed with a wonderful daughter, Anna, son-in-law, Charlie, and two grandchildren, Myles and Veronica. Miles and I enjoy golfing, and spending time with our family and friends.
We are thankful for and blessed with the support of our SLC family!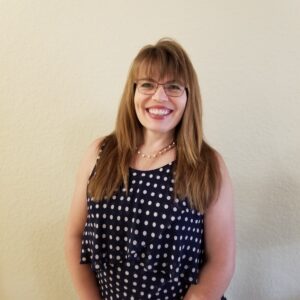 SECRETARY – Julie Enebo
My name is Julie Enebo, I've been a member of Silverdale Lutheran Church since 1991, when I moved here from Nebraska.  I was looking for work in the Interior Architecture field, and found much, much more!  I did find work in North Seattle doing Corporate Interior Design and chose to make that crazy commute in order to live and grow in this amazing Silverdale community.  Dennis and I met right here in the Young Adults Group and we married in SLC's beautiful sanctuary on a snowy January day in 1993.  We are blessed with 2 wonderful daughters, Jessica and Linnea; they were baptized and confirmed here as well.  Much has changed since I first walked through the doors of SLC, thirty years ago.  Dennis and I still find ways to engage and grow at SLC.  We love this area with all the outdoor opportunities, and we love this church that teaches the Word of God clearly and supports healthy community.  I am honored to serve SLC through my role on Council.
TREASURER – Karen McQuillan
I became a member of SLC in 1987 when I moved here from North Seattle where I was a member if Luther Memorial my whole life.  I married my wonderful husband Chuck in 1988.  We have two beautiful daughters, Jennifer, age 32 and her husband Animesh, and Jessica, age 28.  Chuck retired from Keyport where he was an Electrical Engineer.  I worked for an accounting firm on Bainbridge Island for 13 years. I then went to work for the CKSD where I was a Payroll Officer.  I retired from the district.  I have taught Sunday school for many years and have been greatly involved with the youth group.  I feel very blessed to be part of this Church family and am honored to serve as Treasurer.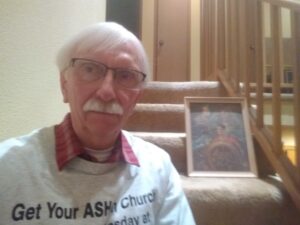 PROPERTY & GROUNDS – Bob Arper
Baptized 1949 at SLC, Confirmed 1960 at SLC, Graduated Central Kitsap High School 1964, Served in US Army May 1968 through May 17, 1971, Graduated University of Washington 1974, and Married Karen L. Roark August 17,1974, at SLC.   Karen and I had two boys, Brandon and Kristian, who were baptized in 1980 and 1984 respectively at SLC and went through the SLC Confirmation and Youth programs at SLC.  Brandon and Kristian graduated from Olympic High School.  Brandon graduated from Western Washington University and is now living in Seattle.  Kristian (Kit) graduated from the University of Washington and is living in Portland, Oregon.
I have served many positions at SLC including one of the SLC representatives to Olympic Lutherhaven, as the Financial Secretary, the Youth representative on Church Council when Pastor Jeff Frohner was our pastor, then off and on as Property & Grounds representative and Trustee since 2011.  I am currently one of the Island Lake Cemetery committee members serving as Treasurer, an Altar Care member, Property & Grounds representative on Church Council and as a Trustee, and representing SLC as one of the Board members for Olympic Lutherhaven serving as Treasurer, and the current Committee Chair for All Church Camp at Olympic Lutherhaven.
Activities outside of SLC have included Cub Scout Pack 1540 Committee Chair and Webelos Leader, an assistant youth Soccer coach, currently the Treasurer for Olympic Vintage Auto Club, and a member of the Poulsbo Sons of Norway Vikings.  My plans for SLC in 2022 are installing a backflow valve on our irrigation system, repairing the projector screen in room 4, installing a handicap access ramp from the parking lot to the Gathering Place entrance, and installing a gate at the SLC entrance.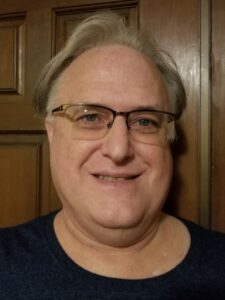 STEWARDSHIP – Scott Grasmick
I have been attending with my family Silverdale Lutheran for about 7 years.  Previously, we were members of Tracyton United Methodist Church.  While at TUMC I held and served in various church board positions.  I have also been a board member with other non-profit organizations.  I am currently retired from working from Puget Sound Naval Shipyard.
I enjoy traveling, sports, and spending time with my family.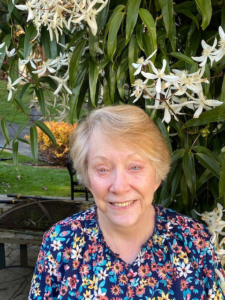 WORSHIP & MUSIC – Jo Schaefer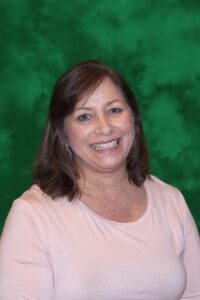 EDUCATION – Carmen Meherg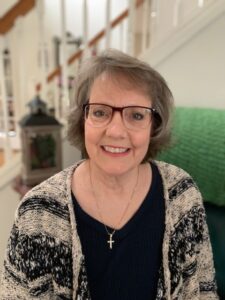 FELLOWSHIP – Susan Shultz
My family and I have been faithful members of Silverdale Lutheran Church since 1975. I have served in many diverse roles during my time at SLC.  It is exciting to take on the role in Fellowship and I look forward to seeking out opportunities to celebrate and gather together as brothers and sisters in Christ.
My husband Clayton and I currently make our home in Bremerton.  God blessed us with the opportunity to raise three beautiful daughters and now we watch as they raise families of their own.  Clay and I enjoy traveling, camping, boating and spending time with family and friends.  Currently, I serve as the Police Chief of a small southwest Washington City, which provides me great opportunities to serve others with the love of Christ.
If you are interested in participating in or creating any fun opportunity of fellowship, please let me know.  We want all of our family members to be a part of celebration of our Lord.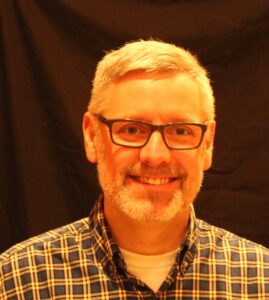 YOUTH – Kurt Thompson
Greetings congregation.  I've been a member at SLC for about 20 years now.  I'm a teacher-librarian in the Central Kitsap School District and have a life-long passion for the education of our youth.  If you don't find me gardening in our backyard, you may find me in the mountains enjoying a backpacking trip with my son or on a camping trip with my family.  Over the years, I've been on several youth trips as a chaperone and am looking forward to keeping my connection to the program strong through being on church council.  Feel free to contact me anytime if you want to learn more about our youth programs or have any questions.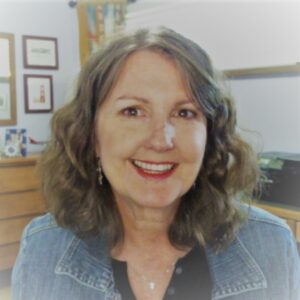 EVANGELISM/OUTREACH – Teresa Walton
Hello! I have been a member of SLC since 2015. I attended Easter Service that year then continued coming back for more. I went through a Foundations class and became a member in that first year. I truly love the Spiritual experience here. I grew up in Kitsap County and received a Computer Informations Systems degree from Olympic College. I work for a travel company doing webinar production. I have previous experience with software applications, website administration, marketing, and graphic design. I also do a little Web Development on the side. In May of 2021, I was married to my amazing husband, Bryan, in SLC's beautiful sanctuary. Bryan is a retired Mechanical Engineer having served 38 years at PSNS. We have a well loved Australian Shepherd named Raymond and we enjoy outdoor activities like hiking and camping with him. I also enjoy digital arts, fiber arts, cooking, reading, and photography.
I am very honored to serve SLC as your Evangelism/Outreach person. The opportunity to learn and grow in this position is a blessing to me. You can often find me helping out with the slides or cameras at the back of the sanctuary. I look forward to getting to know you!  Email Teresa Walton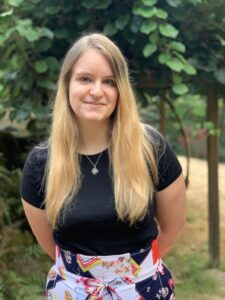 SOCIAL CONCERNS – Katie Shaw
Hello! My name is Katie Shaw, and I have been attending SLC since I was about 12 years old. I am now in my mid-twenties and currently work as a database programmer, and occasionally as a freelance editor. I enjoy music, reading, nature walks and trying new foods. I feel very blessed to be able to learn, grow, and serve this congregation and community through my position on the council. I'm always happy to share a meal or a coffee with you!
QR Code - Take this post Mobile!
Use this unique QR (Quick Response) code with your smart device. The code will save the url of this webpage to the device for mobile sharing and storage.