For information on becoming involved with any of the ministries,
please contact the church office  at (360) 692-9263.

Altar Care | Acolytes | Audio Team | Liturgist | Scripture Reader | Usher
Please click HERE to learn more.
---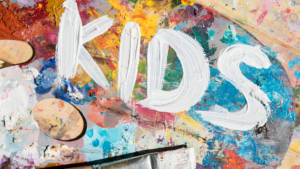 Kids Word | Kids Do Worship |  middle | SLY | Nursery | Sunday School | Vacation Bible School
Click HERE to learn more
---

Alleluia Ringers | EWB  – The Electric Worship Band | Quartets |  Sanctuary Choir | SLC Brass | SLiCk Pickers
SLC Orchestra | Special Music | Song of the Church| SLC Choir
So many opportunities to share your talents!  Click HERE to learn more.  
---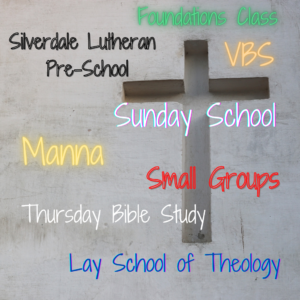 Silverdale Lutheran Preschool |  Sunday School | 
Vacation Bible School | Confirmation  
Adult Sunday School | Foundations Class |  Manna Bible Study | Lay School of Theology 
Click HERE or on any above item for more information.  
We also offer other Educational Opportunities throughout the year. Contact the Office or Pastoral Staff at 692-9263 for current education opportunities.
---

Joy Circle | Naomi Circle |  Esther Circle | Men's Prayer Breakfast
Ladies Night In | Man Date | That Time of the Month  – For SLC Moms by SLC Moms
Alzheimer's Support Group | Al-Anon 
Olympic Lutherhaven |SLC Family Camp | Silverdale Lutheran Church Picnic |
Annual Silverdale Lutheran Golf Tournament | Church League Softball Team
Click HERE or on any above items for more information.  
---

Prayer Chain Ministry | Care Ministry | Silverdale Lutheran Quilters | Prayer Shawl Ministry| 
"In Touch" Card Ministry | Labyrinth 
Click HERE or on any above item for more information.  
---
Hearty Meals – Over 25 years of service feeding the local community free and nutricious meals every Wednesday afternoon.  Read more about it in the Love In Action Edition for Hearty Meals.
Central Kitsap Food Bank  (donations taken 1st Sunday of each month)
Benedict House  A place of hope & compassion.  Learn how our congregation supports Benedict house in the Love in Action Edition for Benedict House.
Living Stones Prison Ministries
---
Building and Grounds Support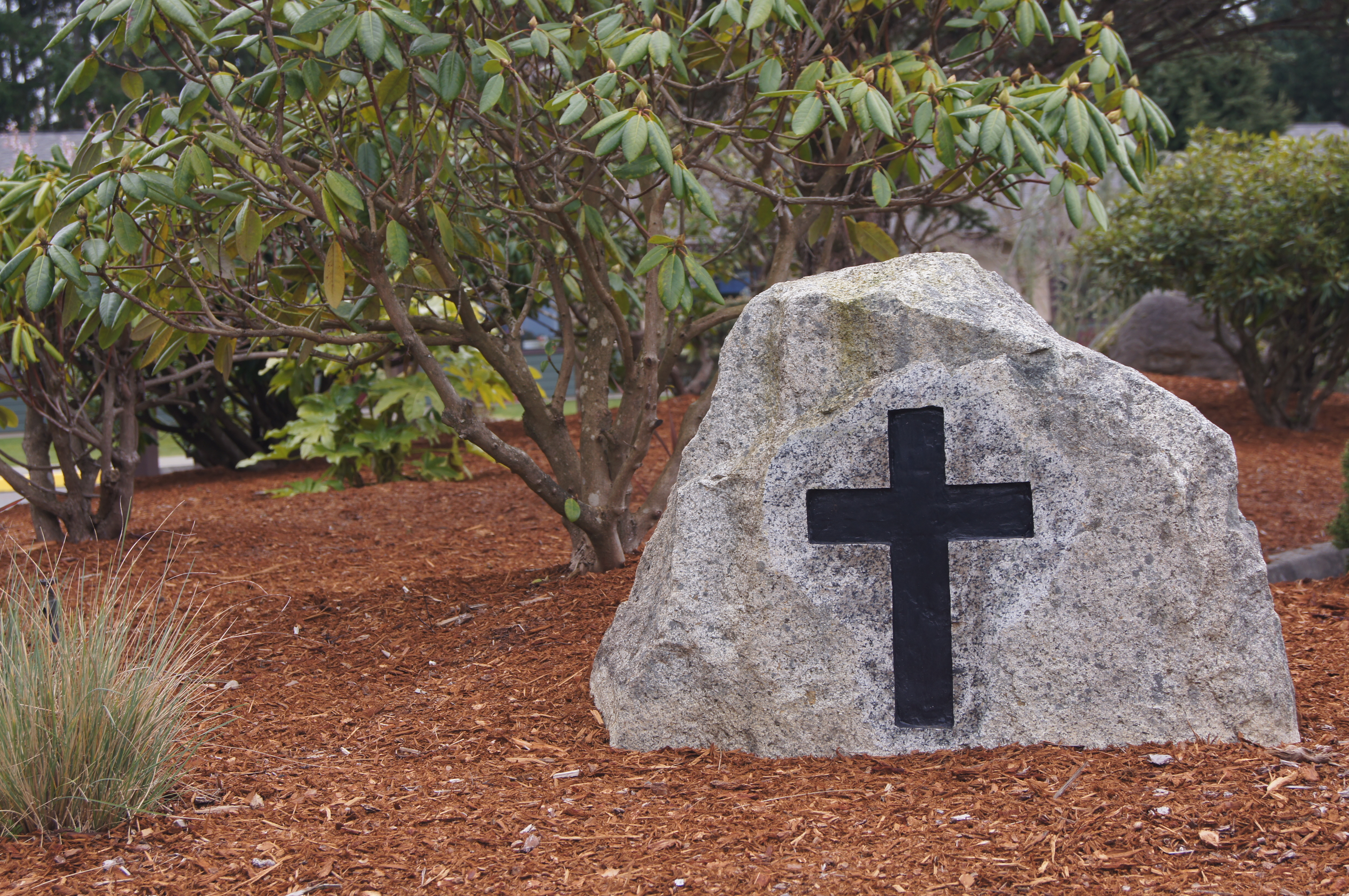 We have a large area of landscaping surrounding our facility and two large buildings.  This is an excellent ministry opportunity for folks to offer their services and keep beautify their church.  There is always a long "to do" list!  Jobs can suit participant's schedules and are not limited to certain days.  Activities include periodic maintenance projects, coordinating spring and fall cleaning, painting, and some minor building repairs.
Island Lake Cemetery
ILC is a place of solitude for those family and friends that come to remember their loved ones and often share of their families. Island Lake Cemetery is not exclusively for Lutherans but open to all faiths. We also support the Easter Sunrise Service and Memorial Day Service with the church and the community. Throughout its existence, the Island Lake Cemetery has been operated and maintained by volunteers.  Most of the volunteers, in nearly a century of existence, are or have been members of Silverdale Lutheran Church.  Like many of the ministries of the church, it takes a lot of HARD work from many people.  Not only is this a valued ministry at SLC, but it is an opportunity to learn a great deal of interesting facts about the families that settled in the Central Valley community.  Originally named the Island Lake Skandinavian (Scandinavian) Lutheran Congregation Cemetery, it is a five acre parcel located at 12851 Old Military Road, Poulsbo, WA.
Weddings
Weddings – Silverdale Lutheran Church is happy to conduct weddings on the premises. For more information regarding weddings at Silverdale Lutheran, please contact slc@silverdalelutheran.org