You were made for relationships.
We were made for relationships.
With God.
With each other.
With our community.
---
"Create effective social spaces where people can meet new friends and learn about God together!"

Our newest group SLC "Date Night" began this summer, took a break in  September and is gathering again in October! Join Us for CASINO NIGHT Oct 29th!  We will have Blackjack, Texas Holdem, Roulette, Baccarat, etc  (depending on sign-ups and attendance)
Each couple will get a set amount of chips and the couple with the most at the end wins a prize!  If you are interested in helping as a dealer please let us know when you RSVP
RSVP LINK:    https://bit.ly/SLCDateNight
---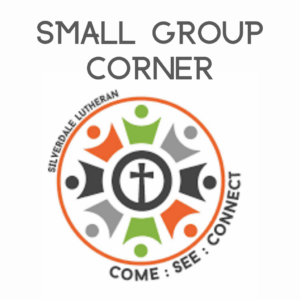 "Semester" Style Small Group Bible Studies (Information)
"Semester" Style Small Group Bible Studies (Sign-Ups)
Community Groups and Fellowship
Small Groups Leadership Bible Study
I am looking for people who are interested in hosting small group bible studies. Please contact me if interested. My email is groupconn@silverdalelutheran.org and my phone number is 360.434.6378.
Small-Group Connector Chris Love
Email:  groupconn@silverdalelutheran.org
QR Code - Take this post Mobile!
Use this unique QR (Quick Response) code with your smart device. The code will save the url of this webpage to the device for mobile sharing and storage.