Zoom invitation:  https://zoom.us/j/269297536
Not on the Thursday Bible study list? Email slc@silverdalelutheran.org and let Bruce know and he will add you.
Watch the E-News weekly for the Thursday Bible Study Topics!
---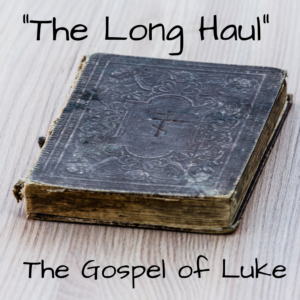 Starting on September 30, PB's Thursday Bible study will shift and begin walking through the Gospel of Luke.  Each week we will read and discuss a 1/2 chapter and really get to know the 3rd Evangelist.   Luke has a particular connection to our time in that his Christian hearers were struggling to keep going just like we are after almost 2 years of dealing with COVID-19.   Moreover, when we get to Advent, our Gospel readings will primarily come from the Gospel of Luke so this study will greatly enhance your hearing of the Word on Sunday mornings as well.  Not participated in this study yet?  Now is the time.  You can join remotely, or in-person and the study is always upon our App shortly after as well.
Haven't participated in Pastor Bill's Thursday Bible study before?  Now is the time to join in.  The class is held simultaneously in-person (fellowship Hall) and on Zoom.  The class is also Livestreamed on Facebook.
Reference for Thursday Bible Class – Luther Letters to his father Hans Luther
Want to review or watch previous classes?  Click below!

QR Code - Take this post Mobile!
Use this unique QR (Quick Response) code with your smart device. The code will save the url of this webpage to the device for mobile sharing and storage.