2021-2022 Sunday School Student/Family Info Registration
---
Welcome to the 2021-2022 school year!  Please submit one form with all pertinent information about your child and family.  We are looking forward to a great year of study, service, and play in our Silverdale Lutheran Sunday school program. The forms will be used by the Sunday School Staff to equip them with the necessary information to build a relationship with your child.  We encourage you to share the level of information you deem necessary for volunteers and staff to act with accountability in whichever circumstance requires such action.  If you list medical concerns for your child, it is important that you also speak directly with teachers about important medical information, such as food and medical allergies.
Registration begins Aug 1st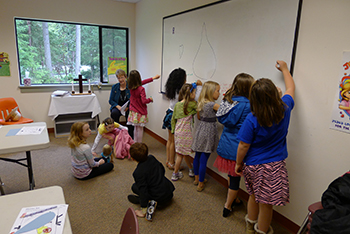 Sunday School is a ministry that seeks to provide rich learning opportunities in a safe, welcoming, and grace-oriented environment for all youth members and friends alike. Our curriculum centers on basic Bible stories that lift up the unconditional love of God in Jesus Christ and our call to discipleship. Sunday morning classroom opportunities are scheduled and planned for preschool through adult education. Traditionally this ministry functions during the 9:30am-10:40 am, "education hour" at the church, early September through late May.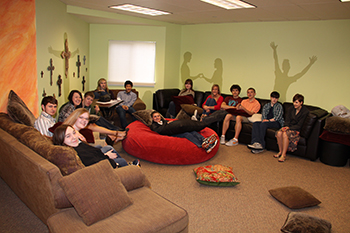 Teachers' link to curriculum:   https://sundayschool.sparkhouseonline.org/
(teachers, please have your password ready)
QR Code - Take this post Mobile!
Use this unique QR (Quick Response) code with your smart device. The code will save the url of this webpage to the device for mobile sharing and storage.