Sunday School is a ministry that seeks to provide rich learning opportunities in a safe, welcoming and grace-oriented environment for all youth members and friends alike. Our curriculum centers on basic Bible stories that lift up the unconditional love of God in Jesus Christ and our call to discipleship. Sunday morning classroom opportunities are scheduled and planned for preschool through adult education. This ministry functions during the 9:30am-10:40am, "education hour" at the church, early September through late May.
See below for Sunday School Information and Registration: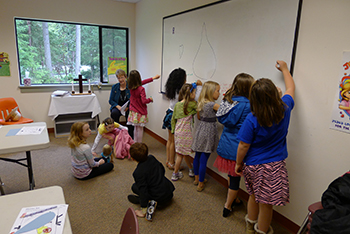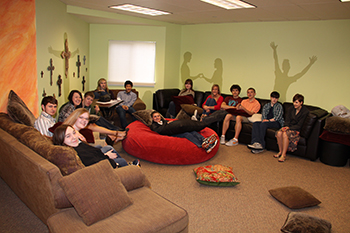 Sunday School Student/Family Info Form 
Welcome to the 2019-2020 school year!  Please note, we have changed our registration form and combined two forms into one.  Please submit one form with all pertinent information about your child and family.  We are looking forward to a great year of study, service and play in our Silverdale Lutheran Sunday school program. The forms will be used by the Sunday School Staff to equip them with the necessary information to build a relationship with your child.  We encourage you to share the level of information you deem necessary for volunteers and staff to act with accountability in whichever circumstance requires such action.  If you list medical concerns for your child, it is important that you also speak directly with teachers about important medical information, such as food and medical allergies.
The first official day of Sunday School will be on September 8th beginning at 9:30am. We encourage you to introduce yourselves to your child's Sunday School teachers at the beginning of the year and express any questions or concerns to the teachers or to Dawn Rittenbach. With great anticipation, we look forward to this year. Sunday School is fundamental in building an inter-generational community of support in our search for meaning and belonging. The shared learning with peers and teachers all contribute to a strong and dynamic faith community. We hope these experiences bring a new richness to discussions about religion and the meaning of church to your family.
2019-2020 Sunday School Student/Family Info Registration – Click HERE!
Teachers' link to curriculum:   https://sundayschool.sparkhouseonline.org/
(teachers, please have your password ready)