SLC Family Follies | Jan 25th 

Join us in the Fellowship Hall for a night of games, food and general mayhem!
Relays, paper bag skits, blindfolded taste tests, and a build your dessert contest. Dinner will be a baked potato bar. Sign up to bring a topping or side.  www.PerfectPotluck.com/QDZM0897
---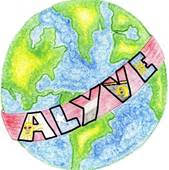 SWWA Synod Youth Gathering March 6-8, 2020
https://silverdalelutheran.org/event-items/swwa-synod-youth-gathering-march-6-8-2020
---
QR Code - Take this post Mobile!
Use this unique QR (Quick Response) code with your smart device. The code will save the url of this webpage to the device for mobile sharing and storage.