Sunday Worship is available at 9 & 11 am every week, Reservations required. 
Live Stream worship will be recorded and available online shortly after the 9 am worship.
Pre-recorded worship will no longer be offered.
Ash Wednesday Worship at 11 am and 7 pm. 
Lenten Worship Wednesdays @ 7 pm 
Following the Governor's guidelines, we can have 80 people in the sanctuary and 35 people in the Gathering Place (live feed) per service.  Keeping six feet distance between people/households and wearing masks is required. 
[/columns]
---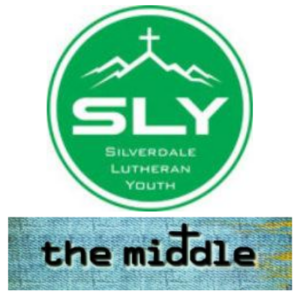 YOUTH SUNDAYS and WEDNESDAYS
1st & 3rd Wednesdays in person | 2nd/4th Wednesdays Zoom Meetings
TOGETHER – Nothing can separate us –  SLY, our high school group.
7:30 pm Wednesdays and 7 pm Sundays
WHAT DOES THIS MEAN? – Exploring the purpose of faith – 
Coming this fall to our middle school group.  6 pm Wednesdays and 5 pm Sundays
---
All Daily Devotions    Audio Devotions from Pastors, SLC Staff, and Leaders
---
Manna Bible Study  Our Weekly Bible Study (Wed. 10:30 am) led by the preaching pastor, on the upcoming Sunday's Scriptures.
PB's Thursday Bible Study  Pastor Bill's weekly Thursday morning bible study is back again!  Join us on Thursdays at 10:30 am.
---
Offering Gifts Chart   Actual vs Target  The Financial Secretary has developed a graph to show our offering gifts received that compares our giving to our target goal (where we should be)
---