Staying Connected @ SLC
---
SUNDAY WORSHIP INFORMATION
Online Worship
Sunday Worship link
COFFEE HOUR AND BIBLE STUDY ZOOM  MEETINGS
Zoom Coffee Hour
Normal Sunday hours – 8:30 am
Pastor Bill's Sunday Bible Study is on summer break
To access PB's Class at any time, please click HERE to visit the Sunday Class Playlist.
Sacred Grounds Zoom Coffee Hour
Sunday time 12:30 pm
Facebook watch/worship parties will take place at both 8:30 and 11am and don't forget our Zoom fellowship/coffee hours at 9:30 and noon. See your Friday email for the link to the coffee hours. 
---
---
YOUTH SUNDAY EVENINGS
 Click the youth group icon below to join in via Zoom!
---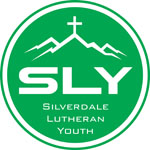 SLY 9th to 12th graders
SLY Sundays @ 7pm
SLY Wednesdays at 7:15 pm
---
---
All Daily Devotions    Audio Devotions from Pastors, SLC Staff, and Leaders
---
Manna Bible Study  Our Weekly Bible Study (Wed. 10:30 am) led by the preaching pastor, on the upcoming Sunday's Scriptures.
PB's Thursday Bible Study Numbers  Pastor Bill's weekly Thursday morning bible study on the book of Numbers.  Participants can join in via Zoom or Facebook live.  Posted 10:30 am
---
Offering Gifts Chart   Actual vs Target  The Financial Secretary has developed a graph to show our offering gifts received that compares our giving to our target goal (where we should be)
---