Staying Connected @ SLC
 Sunday Worship is available at 10 am every week, Reservations required. 
Live Stream worship will be recorded and available online shortly after worship.
Pre-recorded worship will no longer be offered.
Following the Governor's guidelines, we can have 75 people in the sanctuary and 35 people in the Gathering Place (live feed).  Keeping six feet distance between people/households and wearing masks is required. 
Gov. Inslee has issued new Covid-19 Guidelines through Dec 14th.  Please refer to this link to see specifics.  https://medium.com/wagovernor/inslee-announces-statewide-restrictions-for-four-weeks-c0b7da87d34e  Group in-person meetings temporarily halted with exception of Hearty Meals and KRM.
---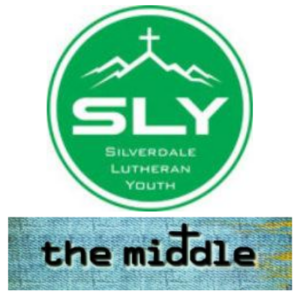 YOUTH SUNDAYS and WEDNESDAYS 
TOGETHER – Nothing can separate us –  SLY, our high school group.
7:30 pm Wednesdays and 7 pm Sundays
WHAT DOES THIS MEAN? – Exploring the purpose of faith – 
Coming this fall to our middle school group.  6 pm Wednesdays and 5 pm Sundays
---
All Daily Devotions    Audio Devotions from Pastors, SLC Staff, and Leaders
---
Manna Bible Study  Our Weekly Bible Study (Wed. 10:30 am) led by the preaching pastor, on the upcoming Sunday's Scriptures.
PB's Thursday Bible Study  Pastor Bill's weekly Thursday morning bible study is back again!  Join us on Thursdays at 10:30 am.  There will be an option for a small (6-8 person) on sight option for those who have difficulty using ZOOM.  The Subject you ask?  PB will tackle different topics each week (some topics will take multiple weeks).
---
Offering Gifts Chart   Actual vs Target  The Financial Secretary has developed a graph to show our offering gifts received that compares our giving to our target goal (where we should be)
---