---
Vacation Bible School | July 26-29
Limited spaces remain for children entering kindergarten-5th grade. This year we will gather outside and enjoy God's beautiful creation! (Please note, our 4 year old class is on a waitlist and these campers will gather inside the preschool classrooms.) We will plant seeds that we hope will grow for a lifetime. There will be a neat offering to support farmers through ELCA Good Gifts. The best gift of all? VBS is FREE this year just because we are SO excited to gather!
We can't wait to see you July 26th-29th!  REGISTRATION LINK
---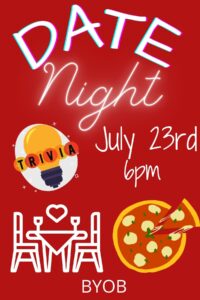 Come to the SLC Fellowship Hall on July 23 at 6:PM for the first SLC Date Night.  We will start with fellowship, a devotion, dinner (pizza, salad, and desert provided, bring your own beverage), and trivia.
The winning couple will take home a prize and  bragging rights. Every month will be different with  fellowship, devotion, meal, and an activity.  The nursery will be open and staffed.
Reservations are needed, so sign up soon!
Reservations for Date Night and  Nursery are available at: https://bit.ly/SLCDateNt
For Dietary restrictions – or – more information contact
Chris Love, Small Group Connector, GroupConn@SilverdaleLutheran.org,
360-434-6378.
---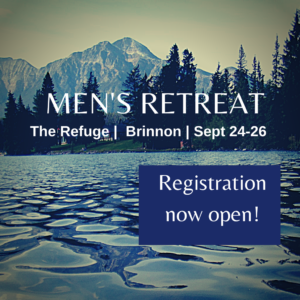 2021 Men's Retreat @ The Refuge | Sept 24-26
Our 2nd annual weekend Men's Retreat is at The Refuge. Whether you like to boat, fish, hit the trail on foot or bike, visit a local restaurant, or just hang out, you'll be guaranteed a good time.  A $150 price tag will include your room and board (FYI that's your food too).
---
QR Code - Take this post Mobile!
Use this unique QR (Quick Response) code with your smart device. The code will save the url of this webpage to the device for mobile sharing and storage.