The Marriage Course started on January 13th and ends March 2nd.
Taken by over 50 SLC couples, this wonderful course is great for both engaged couples and married couples.  The format is simple:  You come for a candlelight dinner with your spouse and after watching a video, you spend time talking with each other about various topics like family, money, love languages and several others.
The cost is $75 and there will be an information brunch on January 5th, 2020  
The course will meet Monday nights from 5:45 to 7:30 pm.  Free childcare is provided upon request. 
The course will begin Monday, January 13th, 2020 and will meet for 7 Mondays through March 2nd, 2020 
No Meeting on President's Day February 17th, 2020
Questions?  Email Pastor Paula if you have questions pastorpaula@silverdalelutheran.org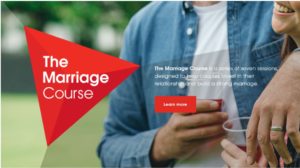 For more information on "The Marriage Course" please Visit: http://www.relationshipcentral.org/marriage-course
Registration is now closed.