Summer Servant Trip 2019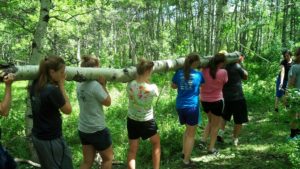 Close to Home, A World Away
Join with friends this summer for our 2019 Summer Servant Trip to Heart Butte, Montana. Experience a deep immersion into the culture of the Blackfeet Nation as we connect with elders, participate in dances, and help to build the Sundance Lodge. Strengthen your faith as you connect with other youth and caring adult leaders through service, worship, and meals. This trip has been an absolute favorite of youth in the past, and we know it will deepen your faith, your perspective and your connections as well. Sign up today or contact Pastor Jonathan with questions at jsansgaard@gmail.com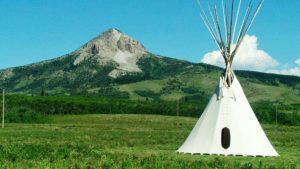 This summer's trip is planned for July 19th-28th. We will leave Silverdale on the morning of the 19th and drive to Camp Lutherhaven in Idaho for a two-night stay at this amazing camp. The next day we will trek to Heart Butte, where we will stay in the local school and make a daily drive up the mountain to accompany tribal elders and others in building a lodge for the Sundance. Our evenings will be filled with a combination of free time, meals, worship, and games, but we will also get a chance to dance with the family of an elder in the community who will also share her journey as a Christian using her traditional ways to deepen her faith. Toward the end of the week, we will have the chance to participate in the Sundance, set up and camp out in a teepee, and experience community on a whole new level. We will also make a trip into Glacier National Park for an unforgettable hike.
Meetings and Fundraising:
We have great trips because we prepare, and part of that is gathering about every other month for planning, updates, and devotions. Fundraising is also a must as it not only helps defray our costs, it also builds our group's togetherness.
March 3rd – Planning meeting between Services                                                                                             March 10th – Thank you Dinner for the Congregation
Cost is $300, with one deposit due by January 27th, and the other in April.
Need a scholarship? Contact Pastor Jonathan at jsansgaard@gmail.com
Need to set up a different payment plan? Contact Kathleen Johnson at minprograms@silverdalelutheran.org
After Registering, follow payment steps below to make online payment
Payment Steps for Youth Mission Trip:
Click on the [VANCO PAYMENT SOLUTIONS] icon below
Input the dollar amount for [Youth Mission Trip].  Cost is $300.
Scroll to the bottom and select [One Time] under donation frequency.
Select [Continue] and..
Follow the onscreen instructions to make a payment for the event.