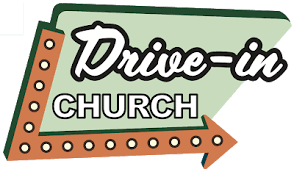 Park and Praise Worship Service Aug 9th  @ 10am
Please join us for a parking and praise worship service at 10 am.  Watch your Friday email for more information.
Online worship still available as usual
Drive-in worship services guidelines
It is permissible to get out of your vehicle and sit in a lawn chair (bring your own lawn chair) next to your vehicle or in the open area in front of the stage during the service.  Please wear a mask and keep a 6 ft. distance for those outside your family/quarantine group.
The restroom by the pre-school is now open if needed, please remember to wear your mask and keep a 6 foot distance from others.
Communion elements will be distributed from altar/table to your car or to where you are sitting in pre-wrapped self-contained packages.