LAY SCHOOL SPRING 2019
The Life and Legacy of C.S. Lewis
C.S. Lewis continues to be one of the most popular and influential Christian writers.  As the author of the Narnia Chronicles he has touched the lives of countless children.  His apologetic writings continue to shape the Christian witness in our time.
Who was Lewis?  How did he come to faith?  Join us as we study Lewis' life and survey his writings – from the Narnia Chronicles and Mere Christianity to his devotional works.
The decision to have the C.S. Lewis "Primer" for our Lay School this year is directly related to our mission of "Connecting More to Christ" as Lewis has a particular gift of commending the faith to others and will help us in our continued quest to "make disciples of all nations."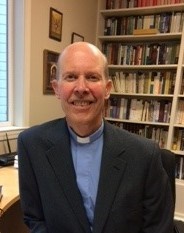 Our guest speaker is our local C.S. Lewis expert, Rev. Ron Hoyum of Port Madison Lutheran Church on Bainbridge Island.  Rev. Hoyum teaches classes regularly on C.S. Lewis that are attended by people from many different denominational backgrounds.
Suggested donation:  $5 – $10/person  |  Dinner donation: $10/person, $20 max family.
3 Ways to sign up:  1) fill out the Ministry Card, 2) RSVP to Kathleen minprograms@silverdalelutheran.org OR 3) Register via online form and you can also pay utilizing the VANCO icon below. 
ONLINE REGISTRATION & PAYMENT STEPS BELOW
Below is our schedule:
SESSION I               5-6PM               (Sanctuary)
DINNER               6-7PM               (Fellowship Hall)
SESSION II             7-8:15PM            (Sanctuary)
Lay School RSVP
Register for Lay School of Theology
PAYMENT STEPS BELOW FOR LAY SCHOOL
Click on the [VANCO PAYMENT SOLUTIONS] icon below

Input the dollar amount for [Lay School of Theology].  Cost is $5-$10/person for the event & dinner $10/person, $20 max for family.

Scroll to the bottom and select [One Time] under donation frequency.

Select [Continue] and..

Follow the onscreen instructions to make a payment for the event.