Are you entering into 10th or 11th grade this year and ready for the next step in your faith?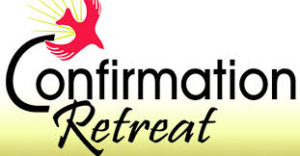 Welcome to our first weekend Confirmation Retreat.   This is a time for those entering 10th and 11th grade (or 12th if not yet confirmed) to gather together for learning from your pastors and other faith-filled leaders, connecting with Christ personally, and connecting through Christ with other youth.  This is one of the biggest pieces of reflection and learning as you move toward affirming your faith on October 27th.
We chose The Refuge because it is a beautiful place to connect, contemplate, and learn.  It is a place apart, and it is NICE!  We will enjoy a comfortable stay as we take this important step in faith together.
Our young women don't even need to pack bedding as you will all stay in the luxurious lodge.  Guys will need a sleeping bag or bedding to stay in the cabins, but they do have beds and are pretty amazing as well.  All of our group gatherings will be in the lodge and there will be plenty of time for exploring, reflection, and a whole lot of fun.
This is a big step and so we are going big on where we gather to prepare.  Don't miss out.  Make it a #1 priority to be there – for yourself and for your community of faith.
What is Confirmation and How Do I Do It?  Click HERE for more information.
Click below for registration and payment link.  A donation of $50 is suggested.
PAYMENT STEPS BELOW FOR YOUTH CONFIRMATION RETREAT