2019 Men's Retreat @ The Refuge | Aug 16-18  
MEN'S RETREAT—Planning for a SLC Brocation!
Men (21 and over), grab your calendars and block off Aug. 16th-18th, 2019 for our 2nd annual weekend Men's Retreat taking place at The Refuge. Whether you like to boat, fish, hit the trail on foot or bike, visit a local restaurant, or just hang out, you'll be guaranteed a good time. A $150 price tag will include your room and board (FYI that's your food too).
We are now gathering a team to help Pastor Bill and Jonathan with this great event.  Last year we had 25 men join together for a powerful and meaningful time of fellowship and growth in the word.
If you are able to help with food, activities or worship, please sign up on the ministry card today!  Event details and location info below:
OUR THEME this year will be "The 1st Commandment & Jesus' Last Word."  We'll start out Friday night examining the 1st Commandment with the help of Martin Luther and two first class Lutheran theologians, Jim Nestingen and Gerhard Forde.  Then we will look at Jesus' last words "It is finished" in a Bible study Saturday Night. These sessions will be very relevant to our everyday lives and also deepen our understanding of our faith. No one will be put on the spot.  There are no tests!  No matter what your experience level is in the faith or with Bible Study, these sessions will be helpful to your journey of faith.  We will do some singing at each session and will have worship and Eucharist on Sunday Morning.  A schedule is included below.
SCHEDULE
Friday
4-6 pm.               Meet at a nearby establishment for a beer, ice tea, etc. (location TBA)
6:30 – 7:30pm:  Dinner
7:30-9:00pm:     1st Commandment
9pm – :                 Games, Hang out, etc.
Saturday
7-9am:                  Breakfast 7-9am
9am – 3pm:        Activities
3-5pm:                  Meet at a nearby establishment for beer, ice tea, etc (location TBA)
5-7pm:                  Dinner
7-8:30pm:            Jesus' Last Word
8:30 — :                 Games, hangout, etc.
Sunday
7-9am:                  Breakfast
9-10 am:              Worship/Eucharist
10-10:30am:      Clean up and head for home
Location Information:  We will be exploring a new place near Quilcene – The Refuge  We will stay in a beautiful lodge, with a gourmet kitchen and barbeque.  Lodging will be a mix of single, shared rooms and cabins.  Many of the activities available will be boating, fishing, hiking, biking and more.   If you are interested in attending or would like to help with cooking, activity or worship planning, please email minprograms@silverdalelutheran.org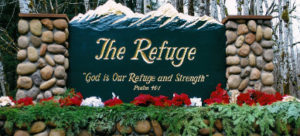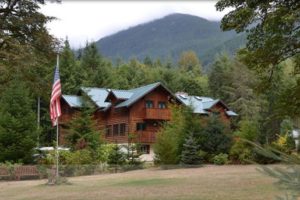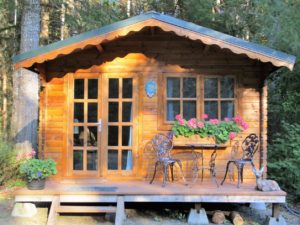 PAYMENT STEPS BELOW FOR MEN'S RETREAT
Click on the [VANCO PAYMENT SOLUTIONS] icon below
Input the dollar amount for [2019 Men's Retreat].  Cost is $150
Scroll to the bottom and select [One Time] under donation frequency.
Select [Continue] and..
Follow the onscreen instructions to make a payment for the event.