Lent 2018 – Who Do You Say I AM?
2,000 years ago, Jesus asked this powerful question to his disciples, and he continues to ask the same question to us today:  Who do you say I AM?
Join us during this season of Lent as we examine this question through the bible and popular movies like Wonder, The Green Mile, The Lord of the Rings and other great movies.
Jesus is surprising, challenging, amazing and wonderful—and Jesus knows you. Join us for Lent at SLC, Wednesdays at 11:30am and 6:45pm for worship.
Lent Services | Wednesdays | February 21st– March 21st | 11:30am & 6:45pm
Wednesday Lent Schedule
Morning Schedule:
1045am-11:30am – Manna Bible Study
11:30am-12:00pm – That You May Have Life/Worship
12:00pm – Hearty Meals
Evening Schedule:
6:00pm-6:45pm – Soup Supper
6:45-7:15pm – That You May Have Life/Worship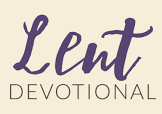 Looking for a Lenten Devotional? Pick up a pocket size version of devotionals, entitled, "You Are the Way," available in the church narthex for a cost of $3.
QR Code - Take this post Mobile!
Use this unique QR (Quick Response) code with your smart device. The code will save the url of this webpage to the device for mobile sharing and storage.