UPCOMING EVENTS 
Nov 20 | Community Thanksgiving Service at Silverdale United Methodist
Churches of Silverdale give thanks!  On Tuesday, November 20th, Silverdale Lutheran will join with Silverdale Methodist and CK Presbyterian for an evening of giving thanks to God.  The Thanksgiving Service will be filled with music from a joint choir, offering to bless local food banks, and refreshments to follow.
---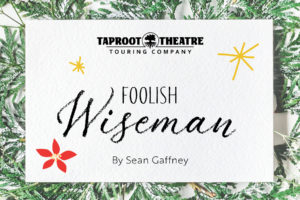 Join in the fun when Silverdale Lutheran hosts a performance of Foolish Wiseman, a touring production from Taproot Theatre Company. The performance will be held at Silverdale Lutheran on December 9th at 2:30pm.  Prices are: $10 adults, $25 for a family of three or more. Tickets can be purchased in advance either by check or utilizing the link below.  Free child care available, please request childcare by emailing minprograms@silverdalelutheran.orgMeet Ogion [o-jun], the comical and little-known fourth wise man. Afraid of the dark, this befuddled hero has little chance of following the Bethlehem star until he runs into two thieves, Leah and Jacob, who believe it would be profitable to assist this foolish, yet wealthy, man. What they find at the journey's end is a treasure more wonderful than
they could conceive. This light-hearted Christmas comedy is perfect for audiences of all ages. Foolish Wiseman is written by Sean Gaffney and
directed by Nikki Visel.  Fellowship and dessert will immediately follow the performance, and we are in need of dessert bakers and makers.
---
The Marriage Course starts January 14th   http://silverdalelutheran.org/event-items/the-marriage-course/   Save the date for our upcoming Marriage Course!  Taken by over 50 SLC couples, this wonderful course will do wonders for your marriage.  The format is simple:  You come for a candlelight    dinner with your spouse and after watching a video, you spend time talking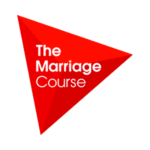 with each other about various topics like family, money, love languages and several others.
The cost is $75 and there will be an information brunch on January 6th, 2019 
The course will meet Monday nights from 5:45 to 7:30 pm.  Free childcare is provided upon request. 
 The course will begin Monday, January 14th, 2019 and will meet for 7 Mondays through March 4th, 2019 
Registration will begin in November 11th and will be limited to 10 couples. 
Email Pastor Paula if you have questions pastorpaula@silverdalelutheran.org  
---
********************************** MINISTRY SIGN UPS**************************************
MINISTRIES – Sign up below for one of our fellowship ministries.
Aug 26 – Dec 30                              Sacred Grounds Coffee Host           Fellowship hall after late service
Sacred Grounds Coffee Fellowship is a great time to catch up with folks you know and to meet those who may sit on the other side of the sanctuary!  Hosts will purchase the snacks, lay them out buffet-style and clean up afterward.  Reimbursement available.  
Aug 26 – Dec 30                              Pre-Service Greeter
Aug 26 – Dec 30                              Post-Service Greeter
Aug 26 – Dec 30                              Youth Donut Fundraiser
We're using SignUp.com to organize our upcoming SignUps.  **SignUp.com does not share your email address with anyone. If you prefer not to use your email address, please contact Kathleen Johnson at minprograms@silverdalelutheran.org to sign up manually. Here's how it works in 3 easy steps:
1) Click the link you are interested in
2) Review the options listed and choose the date you like.
3) Sign up! It's Easy – you will NOT need to register an account or keep a password on SignUp.com.
QR Code - Take this post Mobile!
Use this unique QR (Quick Response) code with your smart device. The code will save the url of this webpage to the device for mobile sharing and storage.