The Marriage Course starts January 14th    
Save the date for our upcoming Marriage Course!  Taken by over 50 SLC couples, this wonderful course will do wonders for your marriage.  The format is simple:  You come for a candlelight dinner with your spouse and after watching a video, you spend time talking with each other about various topics like family, money, love languages and several others.
The cost is $75 and there will be an information brunch on January 6th, 2019  
The course will meet Monday nights from 5:45 to 7:30 pm.  Free childcare is provided upon request. 
The course will begin Monday, January 14th, 2019 and will meet for 7 Mondays through March 4th, 2019 
No Meeting on President's Day February 18th, 2019
Registration will begin November 11th and will be limited to 10 couples.
¨ Email Pastor Paula if you have questions pastorpaula@silverdalelutheran.org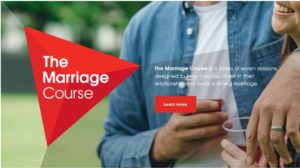 For more information on "The Marriage Course" please Visit: http://www.relationshipcentral.org/marriage-course
PAYMENT STEPS
Follow the below steps and make a secure form of payment through our website.

Click on the [VANCO Payment Solutions Icon] below
Input the dollar amount for Marriage Course.  Cost is $75 per couple.
Scroll to the bottom and select [One Time] under donation frequency.
Select [Continue] and..
Follow the onscreen instructions to make a payment for the event.