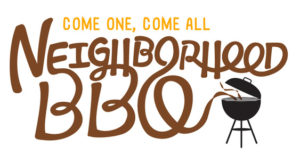 Ridgetop Neighborhood BBQ
Our 1st ever community BBQ is set for Wednesday, August 22nd at 5pm in the SLC parking lot. We will be doing a community collection drive—please see below for additional details. We're also looking for one more member to donate their Thrivent $250 community outreach bucks. Please mark today's ministry card with your area of interest, or contact  Darcy Lund at: teamlundceo@gmail.com or by phone at 360-981-9132.
What We're Collecting…
Donation bins for each category of items are now located in the narthex.
School Supplies: Composition Notebooks, Spiral Notebooks, Lined Paper, #2 pencils, Colored Pencils, Pens, Highlighters, Scissors, Rulers, and 3×5 index cards.
Gently Used Sporting Goods: bats, balls, gloves, skates, racquets, helmets, bikes or sports bags.
Gently Used Children's books: Preschool through 4th grade level books.
Community Art Project
WANTED: A few good folks to help make a dream come true.
We're putting our hearts and talents together to create a Community Art Mural at the SLC  Ridgetop BBQ, Aug. 22. We're looking for ideas and helping hands to make this happen. A planning meeting will be held on Monday, July 16th at 5pm in SLC Study. Also needed, is a person who's handy with a hammer & nails, to make a framework to display our creation. Please, come join us! Questions? Debbie Marsch (360)981-4804 or imdabee@gmail.com