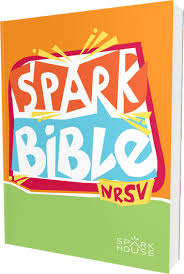 This class is for kids third grade or above who have not received a bible.  We meet during Sunday school, starting Sept. 29.  We will meet through Oct. 20 and the kids will receive their bibles in a special ceremony in worship on November 3.
These four sessions will help the kids learn about their bible and how to look up verses, gain an overview of what's in the bible, as well as explore some fo the best verses and stories.
At least one parent/guardian and the child should attend. Childcare is available in the nursery.
Question?  Email: pastorpaula@silverdalelutheran.org or call Silverdale Lutheran at (360) 692-9263
Sign up: