Ladies -Movie- Night Out!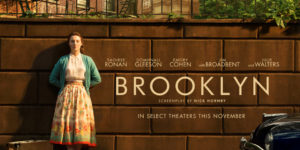 November 21st  |  6:00pm  |  Rm. 4 @ SLC  |  Potluck
We will watch Brooklyn the powerful story (and best-selling book) about a young woman who immigrates to Brooklyn from Ireland in the 1950's. A lively discussion is sure to follow. Please note, Ladies Night Out will be taking a break for the month of December on account of the holidays.