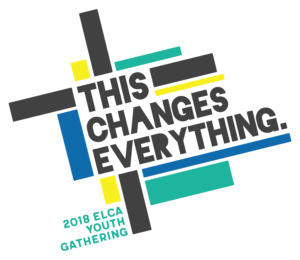 Ever get that feeling that you want to make a difference in the world, but you're just not sure how?  This summer you can do something that matters, and do it with 30,000 of your closest friends.  
June 23-July 1st
, high school youth and caring adults will be traveling to Houston for the National Youth Gathering.  We will serve communities in need, give praise to God, experience the faith and knowledge of world leaders, and simply have a blast.  Seriously, check out the hype video 
here!
  If you are in 9th-12th grade and want to join the adventure, you can register and pay below.
$200 deposit is due to secure your spot and total trip cost of $600 (new registrants).
The $600 trip price will include everything from food to airfare to T-shirts. Need financial assistance, have questions, or interested in chaperoning? Contact PJ at 
jsansgaard@gmail.com
REGISTRATION/PAYMENT STEPS:
Complete the below registration form and click "SUBMIT."  This will send the registration form to the church and you will receive a confirmation message.
AFTER you register, follow the below steps and make a secure form of payment through VANCO payment solutions.
Click on the [VANCO PAYMENT SOLUTIONS] icon below
Input the dollar amount for [ELCA Youth Gathering – Houston].  $150 deposit; $550 full payment.
Scroll to the bottom and select [One Time] under donation frequency.
Select [Continue] and..
Follow the onscreen instructions to make a payment for the event.
QR Code - Take this post Mobile!
Use this unique QR (Quick Response) code with your smart device. The code will save the url of this webpage to the device for mobile sharing and storage.